How long have you been with ASHLIN and what is your role with the company?
17 years. Vice President and I lead our Federal Procurement Public Health Division of the company.
What do you enjoy most about working at ASHLIN?
It is never a dull moment! It is also great to have the opportunity to work in many capacities in order to realize our companies' goals. ASHLIN truly empowers employees to learn and grow within the company.
What are some of your professional aspirations?
To provide meaningful contributions that will take the company from a small business to an even more profitable one, and to provide leadership and mentoring for the next 15+ years!
Can you tell us a little about a current project that you're working on?
I work with the Business Develop team to generate sales and growth through ASHLIN's federal, state/local, private, and non-profits sectors, using our eLearning and CompassBI technological solutions to help our clients better utilize knowledge transfer and data to make decisions. I developed ASHLIN's Proposal Development Lifecycle Process/Playbook which is a component of our BD sales processes.
How did you arrive at your decision to work at ASHLIN?
I worked in corporate America and wanted to make the move to a smaller organization to develop a deeper understanding of the business as a whole, and how my individual and team contribute to the growth of the entire organization

Now to the Fun Stuff
How do you start your morning routine?
I am the human alarm clock and snooze button for my entire family! I then get some time on the "dreadmill" before I begin my workday!
Tell us about a person who has inspired you.
Roy Allen, my Grandfather. He selflessly took on the role of my father and taught me how to be a man, a husband, a father, and how to be handy around the house!
What food is your favorite "guilty pleasure"?
Lemon-pepper chicken wings, all flats with extra blue cheese!
What is your favorite hobby?
Home improvement projects and fixing things around the house!
 
Tell us something about your life that most people would be surprised to know.
I perform voice-work/ voice-overs on the side. My twins are models. My oldest is a mother to two guinea pigs!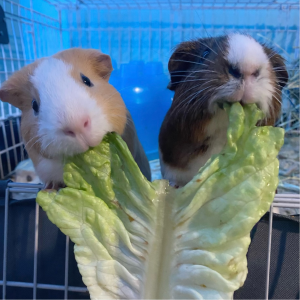 What are you reading right now?
The Law of Success by Napoleon Hill.
What is your "go to" mobile app?
YouTube for podcasts and "how-to" videos.
Name one destination in the world that you have to visit in the next 5 years.
Africa. For now, I would like to travel anywhere free of global disease and fear.
If you were to write a book about yourself, what would you name it?
Dedication. Never give up…
If Hollywood made a movie about your life, who would you like to see cast as you?
Dwayne Johnson aka The Rock and James Earl Jones would voice my lines!
What is the funniest thing that has ever happened to you?
I keep relieving a nightmare of 28-3! Really not funny but had to include it somewhere!
Who are your top 5 greatest (artists, musicians, movies, athletes, books, cars, etc.) of all time?
1. Book – Of Mice and Men
2. Musician – Michael Jackson
3. Movie – The Shawshank Redemption
4. Athlete – Muhammad Ali
5. Team – Atlanta Falcons