How long have you been with ASHLIN and what is your role with the company?
I've been with ASHLIN 1 year 3 months.  My role is Accounts Payable / Accounts Receivable Specialist / Payroll Specialist
What do you enjoy most about working at ASHLIN?
I enjoy being part of the ASHLIN team and being a part of an organization that has experience and expertise within the Government Sector.
What are some of your professional aspirations?
To increase my skillset which allows me to gain success and growth for the company and to bring about positive change.
Can you tell us a little about a current project that you're working on?
I'm working on automating a few of the accounting processes we currently have in place.
How did you arrive at your decision to work at ASHLIN?
I have a master's in accounting and wanted to get back into the accounting field.  I knew from my interview that I would play an important role in the process, growth, and success of ASHLIN. When I interviewed with the Botts team, I knew ASHLIN was where I wanted to be

Now to the Fun Stuff
How do you start your morning routine?
I start my day with a strong cup of coffee followed by a morning walk with my doggies.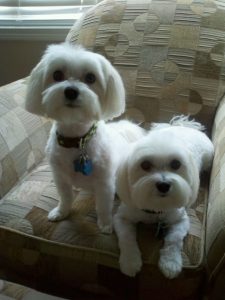 Tell us about a person who has inspired you.
My parents have always inspired me because they made huge sacrifices to send 5 children close in age to the best private schools and made sure we lived a safe and happy childhood.
What food is your favorite "guilty pleasure"?
Pizza, Pizza and more Pizza
Potato chips
What is your favorite hobby?
Gardening and landscaping
 
Tell us something about your life that most people would be surprised to know.
I'm also a realtor and hold licenses in Washington State, State of California, and State of Georgia
I have a certification in "Data Analytics" from Cornell University
What are you reading right now?
Stock Market Investing, IPO's
What is your "go to" mobile app?
YouTube for "how-to" videos.
Name one destination in the world that you have to visit in the next 5 years.
South of France
If you were to write a book about yourself, what would you name it?
Resilience – "Never be a victim"
If Hollywood made a movie about your life, who would you like to see cast as you?
Jennifer Lopez
What is the funniest thing that has ever happened to you?
I mistakenly approached a gentleman's car and attempted to open his car door thinking he was my blind date. He was there to pick-up his wife for lunch. She walked up to the car as I was talking to him. It wasn't too funny at the time!
Who are your top 5 greatest (artists, musicians, movies, athletes, books, cars, etc.) of all time?
Musicians – Prince, Frankie Beverly and Maze
Movies – James Bond, Mission Impossible
Athletes – Drew Brees. (He has done so much for the City of New Orleans)
Team – New Orleans Saints