How long have you been with ASHLIN and what is your role with the company?
I have been with ASHLIN since November 2014.  I am currently a senior business analyst and I lead ASHLIN's eLearning Solutions and Services.
What do you enjoy most about working at ASHLIN?
The best thing about working at ASHLIN is the collaborative work environment.  Being a small company, teamwork is very important for the company's effectiveness and success.  Team members are encouraged to share their ideas to solve problems and provide solutions for our clients.  I have been a part of many different projects and teams, and I have learned some much about areas outside of my expertise.
What are some of your professional aspirations?
I am currently working on obtaining my PMP certification and I also plan on enrolling into grad school to further enhance my project management capabilities.  I aspire to direct a full eLearning Solutions department that is responsible for a large portfolios of eLearning projects.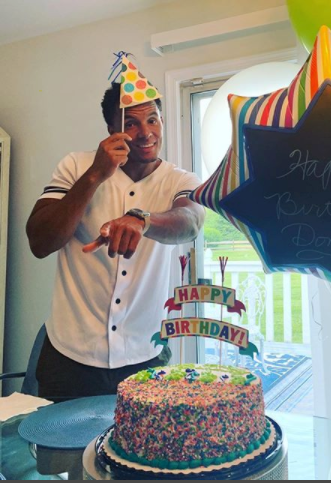 Can you tell us a little about a current project that you're working on?
Currently I manage and am working on expanding the use of a Digital Learning Platform (DLP) that is deployed for one of our federal government clients.  This DLP was deployed in 2018 to provide a cloud-based training mechanism for thousands of staff that work at over 120 locations nationwide.  I am currently working with our team to develop new trainings that will be made available to thousands of new staff in the coming weeks. 
How did you arrive at your decision to work at ASHLIN?
I truly valued ASHLIN's environment of teamwork and collaboration.  Being able to be a part of many different initiatives and projects was very intriguing to me.  This would allow me to contribute right away and gain a lot of useful skills and knowledge. 
Now to the Fun Stuff
How do you start your morning routine?
Stretching and glass of cold water
Tell us about a person who has inspired you.
My Mother. She is the strongest, smartest, kindest, and most thoughtful person I have ever known. She inspires me every day.
What food is your favorite "guilty pleasure"?
Cake
What is your favorite hobby?
Boxing
Tell us something about your life that most people would be surprised to know.
I was a professional Track & Field athlete, competed in over 25 different countries, and have made 4 USA National Teams.
What are you reading right now?
The Greatest Salesman in the World- Og Mandino
If Hollywood made a movie about your life, who would you like to see cast as you?
Michael B Jordan